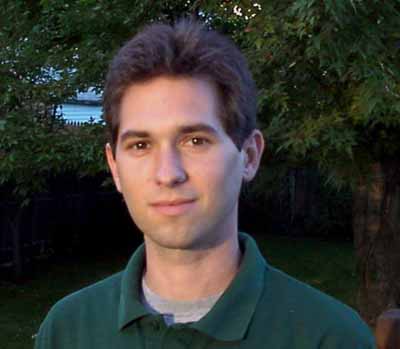 ABOUT THE FILMMAKER
JASON DUDEK
<![if !supportEmptyParas]> Open Mic director Jason Dudek grew up in Miami's Coconut Grove and started his film career after graduating from the University of Miami Film School. He landed his first job working for Bob Rafelson on the Fox Searchlight film, Blood & Wine starring Jack Nicholson, Michael Caine and Jennifer Lopez. Dudek then went on to work for a number of legendary filmmakers including David Mamet on The Spanish Prisoner, Lawrence Kasdan on Mumford, Mike Nichols on What Planet Are You From, Sam Mendes on American Beauty and the Farrelly Brothers on There's Something About Mary.
<![if !supportEmptyParas]> Dudek took his first writer/director gig doing a TV ad for the international organization, The Non-Violence Project. The national spot aimed to curb kids prone to gang activity. The spot was a hit and aired for over a year on the major networks including daily on the Oprah Winfrey Show.
Soon thereafter, Dudek formed a production company and went on to helm television spots for cutting edge icons such as Lenny Kravitz and Balthazar Getty. Jason helped bridge the gap between politics and youth with his hip and daring commercials for the "Hollywood" supported/Norman Lear founded organization, People for the American Way.
<![if !supportEmptyParas]> It was this style that Dudek took with him when setting out to make Open Mic, the definitive film on stand-up comedy. Dudek spent the next two years of his life scouting comics, shooting across the country from Miami to Los Angeles, and eventually settling in L.A to finish the film.
<![if !supportEmptyParas]> Soon, Dudek caught the eyes of Hollywood producers and was signed by producer/manager Howard Lapides who launched the careers of Tom Green, Jimmy Kimmel, and Adam Sandler to name a few. Jason then went on to sign with agent David Boxerbaum of Metropolitan Talent Agency in Los Angeles. The boutique agency represents Academy Award winner Hillary Swank, The Matrix' Carrie-Anne Moss and a host of A-list talent, writers, and directors. Dudek continues to be represented by Hollywood entertainment attorney, David Albert Pierce of Pierce/Gorman in Beverly Hills.
<![if !supportEmptyParas]> "Since film school, I've tried to work with as many talented people in the industry as possible and absorb the experience like a sponge," says Jason. Some of the other notable feature films Dudek has worked on include; A View From The Top, Gunshy, Holyman, Wild Things, Road Trip, and One Hour Photo. Some of the notable national television programs Dudek has worked on include; V.I.P., The Others, C.S.I., Birds of Prey, Pasadena, Sins of the City, L.A. Doctors and The District. Dudek worked as assistant director on Fox Searchlights' film, Thirteen, starring Holly Hunter. The film took home best directorial award at the 2003 Sundance Film Festival.
Jason Dudek is a member of the prestigious Los Angeles area Directors Guild of America. In 2005, Jason produced a comedy performance film, "Live From The Laugh Factory". The Volume 1, DVD was released in January of 2006 and "Live From The Laugh Factory, Vol. 2" which will be released later. Dudek wrote, produced and directed the feature film "Legacy" with Haylie Duff, Tom Green and more. The Weinstein Company acquired the USA distribution rights. The street date for the release in the USA is Oct. 2008. "Legacy" is being distributed worldwide by American World Pictures under the title "Pretty Little Devils" and opened June 2008 in Japan. The movie is a dark comedy murder mystery that takes place at a college sorority house.
Jason's sister, Ali Dudek, is also in show business. She graduated from the University of Miami in 2001 and moved to Seattle to pursue her career. In Seattle, Ali worked as a professional dancer, model, actress and spokesperson. She did television work for Fox Sports Net, the Seattle Mariners and the Seattle Seahawks. Ali won several beauty queen titles including Miss Evergreen (Washington is the "Evergreen State") and finished in the top ten at the Miss Washington 2003 and 2004 finals, part of the Miss America Pageants. She was a professional cheerleader for the NFL Seattle Seahawks and was a member of the NBA Seattle Sonics Dance Team for 4 years. Ali appeared on National TV in 2005 on CMT's "Popularity Contest" and in 2006 on ABC's "The Bachelor in Paris". Ali Dudek was the star, choreographer and manager of the Budweiser World Cup Cheerleaders who toured 15 European cities. The tour started June 6th, 2006 in Munich, Germany and ended in London, England a month later. Ali moved to Dallas, Texas in 2007. Ali Dudek is known as Ali D at Mark Cuban's American Airlines Arena in downtown Dallas. She started this season and hosts the NBA Dallas Maverick's pre-game shows and games. Ali does the pre-game show from a stage setup in front of the arena. She appears during the games at center court and throughout the arena, all broadcast live on the arena's huge Jumbotron HD TV. Visit her website: www.alidudek.com
Jason and Ali Dudek got a chance to work together in 2007 when Jason produced the first California sanctioned women's MMA (mixed martial arts) cage fighting event. The International event took place at the Japan Theater in Los Angeles. Ali worked as a ringside reporter for the HD Video production, also produced and directed by Jason. They both had a blast and hope to get a chance to work together again soon.